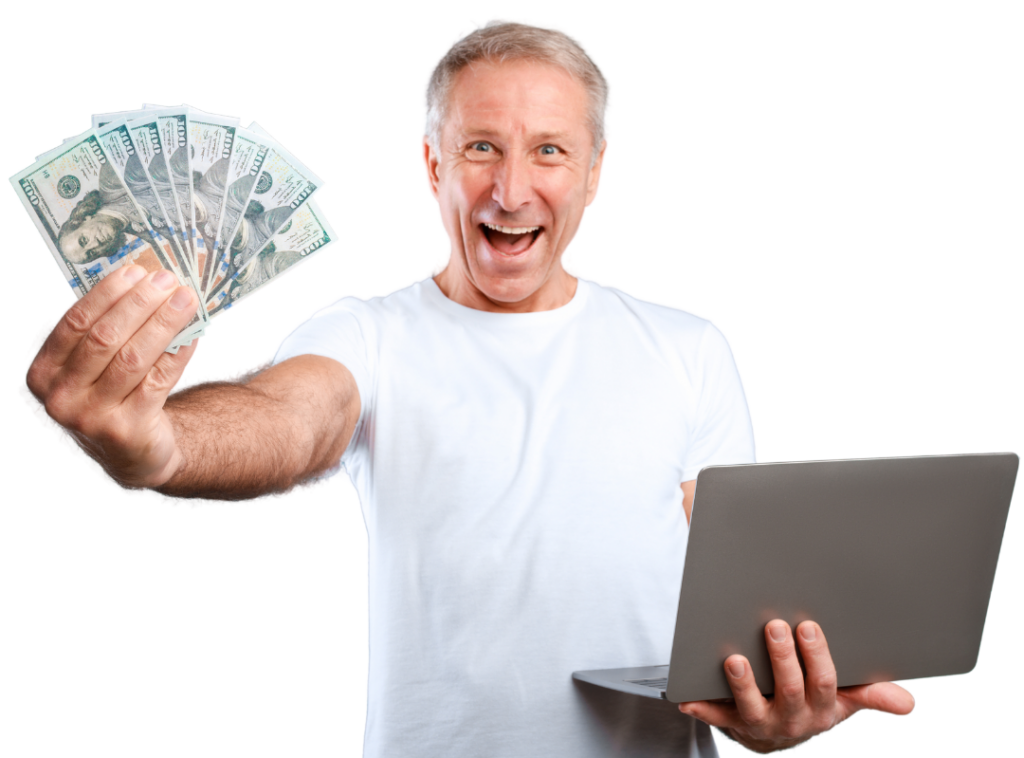 Get Cash for Computers in Three Easy Steps
Unlock the value of your old technology with Alamo Geeks, the premier choice for "cash for computers" in San Antonio. We're not just a buyback program; we're your reliable partners in transforming unused tech into valuable resources.
We understand you've got unused computers, laptops, and LCD monitors collecting dust. Rather than letting them sit idle, why not turn them into cash? We offer a smooth, efficient, and rewarding exchange process, ensuring you get the highest value possible for your devices. We consistently outperform pawn shops when it comes to payouts, making us the go-to destination for "cash for laptops" in San Antonio.
But it's not just about the money. We prioritize your privacy and data security too. Our expert technicians take the utmost care in handling your devices. They will permanently erase all your personal information from the devices, providing peace of mind alongside your payout.
Don't let your old devices lie idle. Embrace the opportunity to turn unused tech into cash. Alamo Geeks values your technology, respects your privacy, and offers the best rates in town. Remember, those old devices are not just junk; they're potential cash generators. Let us help you realize their value. Alamo Geeks is your trusted partner in the "cash for computers" and "cash for laptops" exchange program in San Antonio.
Bring Your Item
Simply bring us your unwanted desktop PC, laptop, or LCD monitor. We consider items that are less than five years old and in working condition.
Evaluate and Test
Alamo Geeks will perform a quick evaluation based on the age and condition of your item. We will test the item before making a cash offer.
Get Paid
We pay you CASH if you accept our offer. We purchase items to resell, and our offer is the BEST solution if you need IMMEDIATE cash.
What We Buy
*We consider items under five years old and in working condition.
We DO NOT Buy
* FREE Recycling for older equipment. Find out more on our recycling page.
Why choose us?
Local Business
Alamo Geeks is a local San Antonio company. No need to ship your item.
Fast Cash Offer
Get a quick offer and receive same-day cash. No need to wait.
Guaranteed Data Destruction
All of your data is permanently deleted. Guaranteed.
At Alamo Geeks, we're committed to offering you the best value for your unused tech with our premier "cash for computers" and "cash for laptops" services in San Antonio. Our process is efficient and swift, designed to save you time while maximizing your payout. We prioritize your privacy, with expert technicians ensuring the secure deletion of your personal data. By choosing us, you're making an environmentally friendly decision, giving your devices a second life instead of adding to e-waste. As local experts, we understand and cater to the San Antonio community's needs, providing a comprehensive service that covers everything from device evaluation to data deletion and prompt payment. Trust Alamo Geeks for a rewarding, secure, and eco-friendly tech buyback experience.
Frequently Asked Questions
Questions?
Have questions or need help? Use the form to reach out and we will be in touch with you as quickly as possible.