Meeting Your Tech Needs
We make buying, selling, and recycling computers in San Antonio easy and friendly, so you can enjoy affordable refurbished computers while doing your part for a cleaner future.
We specialize in Computer Sales, Buyback, and Recycling.
Unleash the power of technology with Alamo Geeks, your neighborhood tech pros! We're not just a technology company; we're your one-stop shop for buying, selling, and recycling computer equipment. Our mission? To revolutionize the tech landscape by minimizing waste and maximizing value. We're committed to delivering top-notch, budget-friendly tech solutions that cater to your home and business needs. With Alamo Geeks, you're not just getting refurbished computers; you're also contributing to a sustainable future. We stand by the principles of reducing, reusing, and recycling, striking the perfect balance between technological advancement and environmental responsibility. Join us in our journey towards a greener, tech-savvy world!"
What We Sell
Desktop PCs
Quality refurbished desktop PCs start at $75. Warranty included.
Laptops
Quality refurbished laptops start at $125. Warranty included.
Gaming PCs
Quality refurbished gaming PCs start at $350. Warranty included.
Monitors
Quality refurbished LCD monitors start at $30. Warranty included.
Our location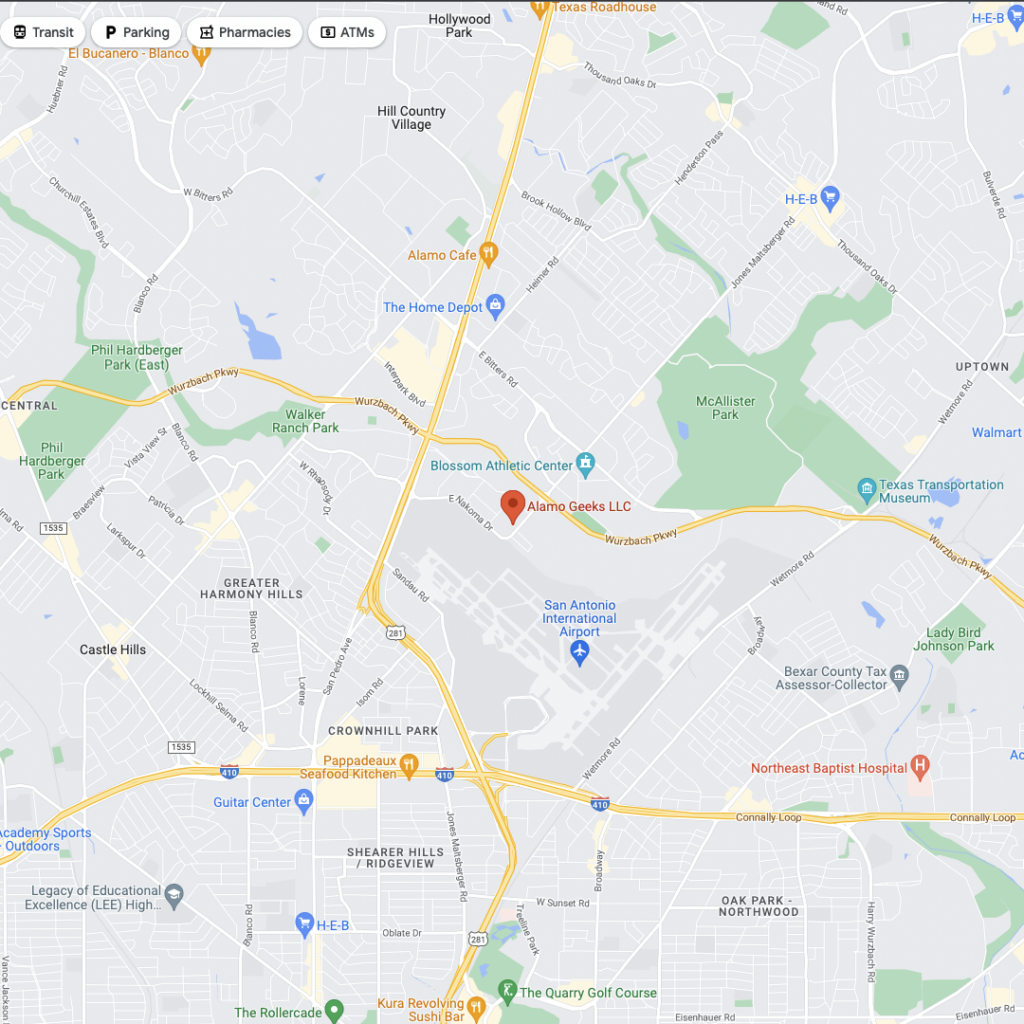 Address

Alamo Geeks, LLC
11503 Jones Maltsberger Rd STE 1138
San Antonio, TX 78216
210-710-2020
Hours

Tuesday – Saturday, 12:00 pm – 5:30 pm
Sunday & Monday, CLOSED